Prevent natural darkening of your wood home. Colorfast prepares rough or smooth surfaces for uniform stain absorption.
Welcome home to Symphony Interior Clear Wood Finish®. It's music to the eyes.
Enjoy the clean glow of wood with Symphony® interior clear wood finish. The wood of a finely-crafted cello creates a distinguished resonance, just as Symphony® works in harmony with the unique character of your logs and wood to reflect an atmosphere of cozy warmth and elegance. Symphony's elastic yet scuff-resistant formula means hassle-free cleaning... Eyes can focus on the relaxing ambience, not on gathered dust. Welcome home to Symphony®. It's music to the eyes.
Stain Calculator
&
View More Info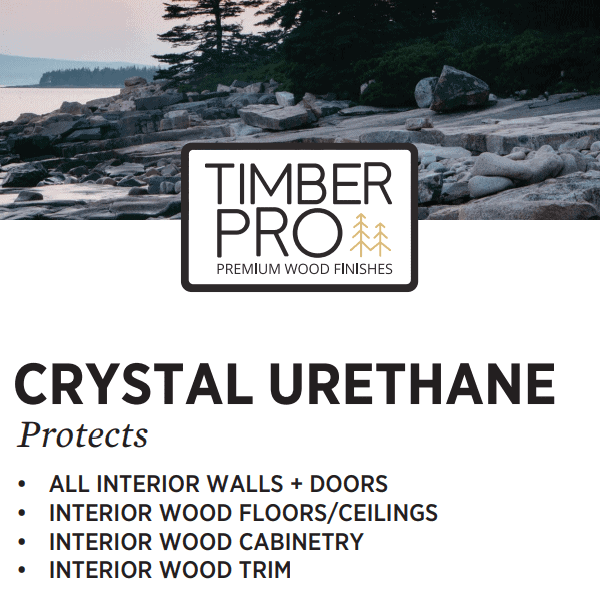 Timber Pro CRYSTAL URETHANE is a premium quality waterborne acrylic urethane finish. The film-forming finish provides an exceptionally washable, chemical and stain resistant coating to all interior wood surfaces. Enhanced qualities such as: fast dry and a low VOC. non toxic formula make it the best choice for all your interior wood coatings needs. CRYSTAL URETHANE is also an excellent clear top coat to be used over Timber Pro INTERIOR STAIN FORMULA.
Stain Calculator