Let's get that deck ready for
Summer!!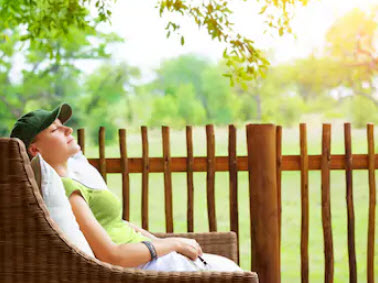 Staining a Deck & Railings
Decks tend to be subject to the harshest weather conditions. As they usually get a maintenance coat every couple of years it is very important to make sure that you choose a stain that does not need to be removed each maintenance coat unless you really love sanding. We find most clients are on a 2 year maintenance cycle for their decks to keep them looking nice and avoiding having to sand. Log and wood railings are often on the same cycle.
The method you choose to stain your deck can vary:
New Decks

Typically wait 3-12 months before staining. The chemicals used in pressure treated wood and the moisture content of new wood make stain penetration a problem if stained too early.
Should get a full prep before staining. If you want the best performance out of your stain, a new deck should be prepped too.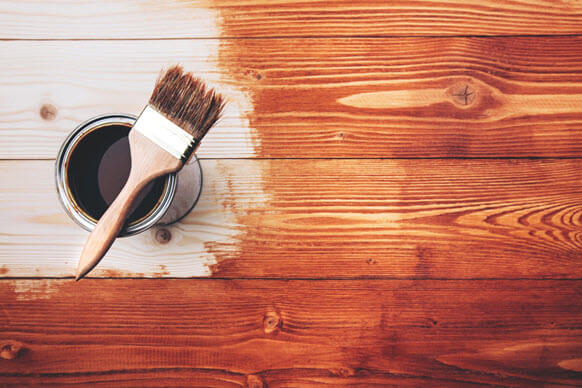 IDEAL PREP: Sand the deck down to a 60 grit finish so the pores of the wood are open and ready to receive stain. This also removes mill glaze from the wood allowing for stain penetration. Rent (usually about $75-$100/weekend) a drum sander for big areas and decks that are rough, cupped or warped. A random orbital sander works well for smaller areas to remove splintering and open the wood pores, but won't work well for any warping or cupping of the deck boards.
OK PREP: A wood cleaner/brightener and pressure wash can also be used but won't do anything for rough, cupped or warped boards. It will also require waiting for the wood to drop below 19% moisture content before staining.
Hopefully you chose a non-peel formula last time.
If a no-peel formula was applied properly, then this should be simple.
Clean off any dust, pollen, bird poo, etc. with a wood cleaner. Gently pressure wash off. Wait until wood dries below 19% moisture content.
If you didn't use a non-peel formula last time:
If it is peeling now…See Deck Restoration below 😥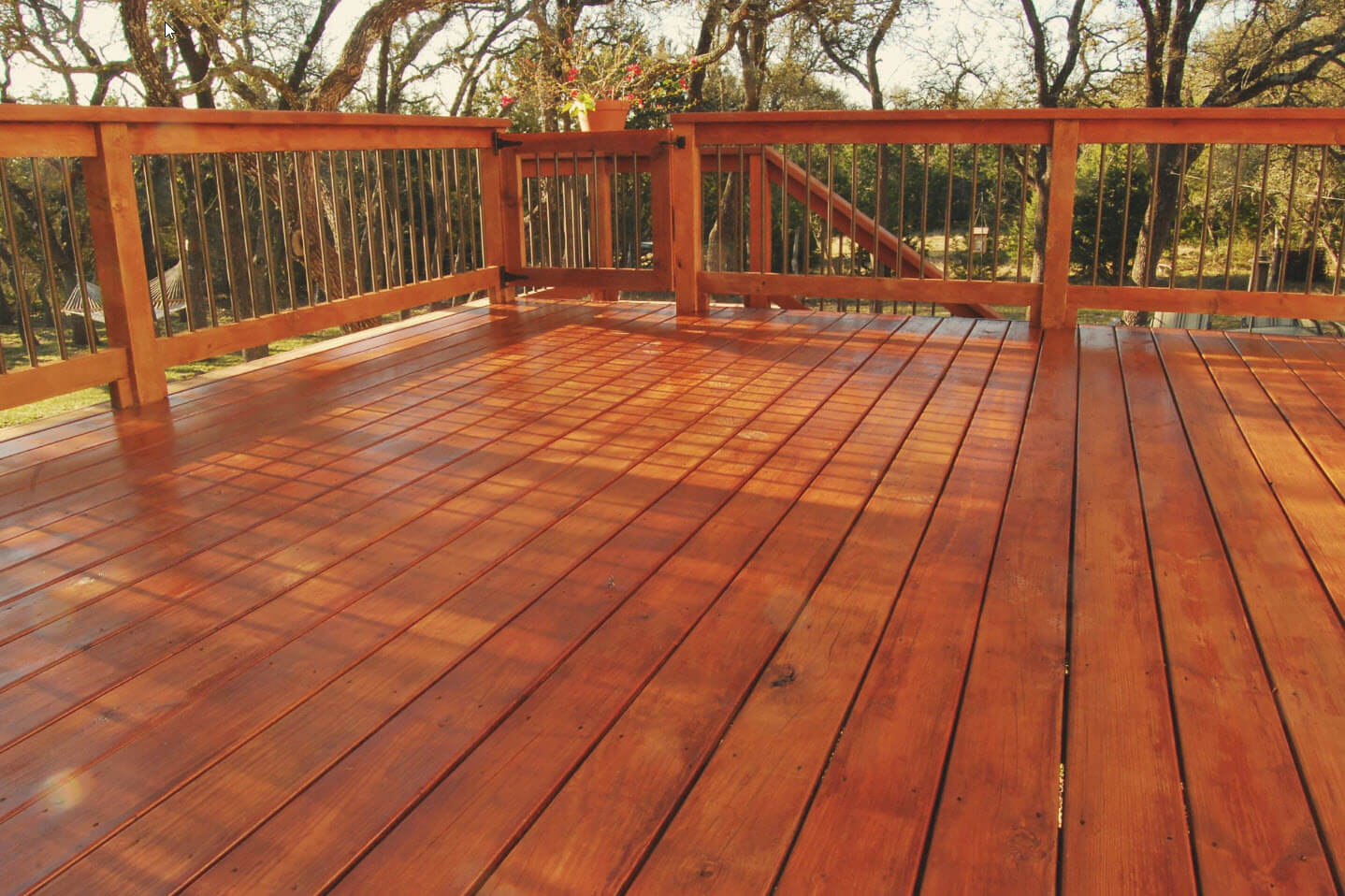 Maintenance Cycles: Most decks with full sun/rain exposure will need a maintenance coat every 1-2yrs. The big question is at that time…do you need to sand it all down making the job much bigger? Most of the deck stains we carry are non-peel formulas which usually means your maintenance is easier as if fades instead of peels. Remember: If you wait too long with even a non-peeling stain, you could find yourself sanding it down. Color matching if sections are faded down to raw wood can be a pain and usually is easier to sand down.
A big job for sure, but worth it when done.
If you got here because you didn't use a deck stain with a non-peel formula last time…change your strategy this time.
Making Repairs: Check first for damaged, cracked or warped boards that may require sanding. Pay close attention to parts of the deck close to the ground. If rot is encountered, speak with one of our specialists before replacing as it may be fixable.
Clean the Surface: Now you must determine your prep strategy. Wood in good shape but the coating is not or the wood has greyed? Maybe just a pressure wash and wood cleaner/brightener. Cupping, warping, splintering, cracking? Sanding would result in a better prep job.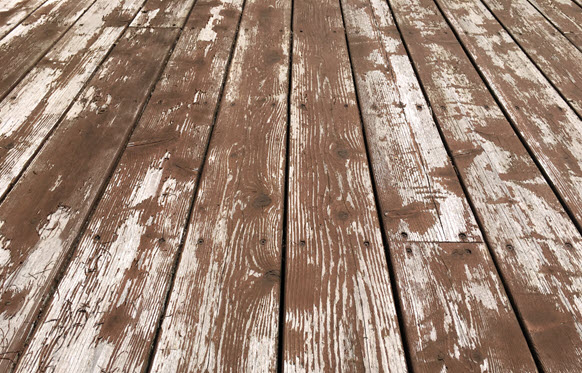 Be sure to sink in any screws or nails that may catch the sand paper.
Many deck stains fail prematurely when snow from the winter is not removed or a metal edge shovel is used.
Don't forget to at least remove the snow off your deck around the bottom couple of logs to prevent rot and early stain failure.
Deck, Fence and Trim Stains
The best part is that Transformation Siding and Trim won't peel.
Wood siding can be beautiful, but it usually screams "high maintenance." Get Transformation Stain® Siding and Trim and give your ears the silence they deserve. Based on a stain formula that was originally created to withstand the extreme requirements of log homes, Transformation Stain® Siding and Trim wood siding stain is no stranger to high performance. It moves and flexes with the wood to maintain a protective coat that remains beautiful over time. The best part is that Transformation Siding and Trim won't peel, which makes maintenance easy: a light power wash, followed by another coat of stain, and you're done.
Stain Calculator
&
More Info
Yes. Sashco Transformation Siding and Trim would be a transparent or semi- transparent. Timberpro comes in transparent, semi-transparent and solid
What our clients are
Saying