Dry pigments to create depth of color to match wood tones. Blend one or more into WoodEpox until color is uniform. Selection of colors include Dark Brown, Brick Red, Goldenrod, Black and White.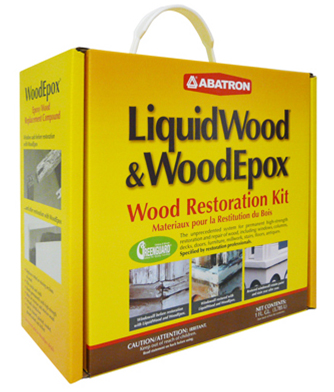 The Wood Restoration Kit 
contains LiquidWood A & B and WoodEpox A & B to make 24 oz. or 4 quarts total, applicator bottle, disposable gloves, putty knife, instructions, and wood restoration tips. The Wood Restoration Kit is a great combination for log home maintenance or log restoration work and comes in two sizes, 24 oz. and 4 quarts. GREENGUARD® Indoor Air Quality Certified. 
Made in the USA.